Computer Geek Baltimore MD needed? Just Call 443-283-2054
Areas Serviced by Our Computers Geek Baltimore MD
Computer Geek Baltimore MD. 2 to 4 hour response time
Computer Geek Baltimore MD

Atomic Geeks. Same day computer service Maryland. Our geeks have years of experience. We stand by their work. Best customer satisfaction. Get a Computer Geek Baltimore MD 's best.
CALL 443-283-2054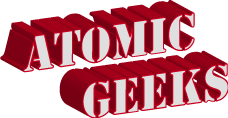 Computer Geek Baltimore
Started in 2005. 10 years in business. Veteran Owned Business. A+ rating with the BBB. Techs have 20+ years experience. In Computer Service. We can Repair. Server Computer Repair Baltimore MD. Service Central Maryland
We give the best service possible. Same Day service is standard. We keep you up. Computers running. Goals met. Keeping you happy. Business running. More time for pleasure.
Based out of Baltimore. Computer Geek Baltimore MD. Serving central MD. Computer Geeks can find your problem. Keep your network up. Access your server. Get your Data. Fix your Raid Drives. Fix SATA raid Problems. Recover Hard Drive Data. Recover Deleted Data.
Fix weird problems. Remove unwanted programs. Find Viruses. Disinfect viruses. Delete Viruses. Repair Slow computers. Speed up computer processes.
We work onsite. Fast. Reliable. Remote follow-up. New system options. Dell Certified partner. All major brands. Service & Repair. Build custom systems. We can repair clone systems.
We can fix laptops. We replace laptop screens. We can upgrade laptops. Increase Laptop memory. Upgrade laptop hard drives.
We work on MS Software. Windows 7 . Windows 8 & 8.1 . We work on 2008R2 Servers. Create local domains. Create secure server. Keep all systems secure. Maintain networks. Both small & Large. Keep your business up. Home office running. No problem.
Operating System. Repair. install. Optimize. Keep the bad guys out
Access your system. Remote access. While your at home. Print remotely.
We have simple tests. Find problems. Quick. Fast. Efficient. Programs running. Keep your systems safe. Keep your Data Safe. Backed up. Secure. Staff happy. Boss Happy. We are the right choice.